April 23, 2018 at 9:26 am
#36132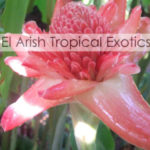 QT096
Participant
Hi Annette, good luck with the surgery. I hope you have a speedy recovery.
Have you thought about adding images to the photo gallery?
Also your blog goes to a virus scam site. I think you've dropped the p in blogspot by accident. You'll definitely need to sort that out 🙂
Warm Regards, Ann
This reply was modified 2 months ago by QT096.