April 6, 2018 at 5:29 pm
#35659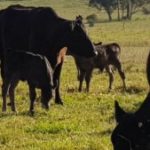 Lisa and Brad
Participant
Hi Heidi and John
I would echo NM168. I started out with 2 pick up times from the local shops. I have now narrowed it to the 1 bus in mid afternoon. I shop once a week and generally store our meats, inc sandwich meats in the freezer, so for me its more meal planning. We tend to eat a lot of fresh fruit and vege, but I can buy that and milk at the local shops.
We started "hosting" more like tourism and after a couple of WWOOFer stays realised they didn't really appreciate it and never really became excited or really said thanks! So with so much to do in our daily lives we now kind of work out their interests in the first couple of dinner time conversations and talk about the 1 thing we will do that week. We then do it after work – towards the very end of the week. Its always local, so maybe 2 hours all up.
I give them lots of options of walking/hiking around the farm to points of interest but so far only 1 or 2 have wandered any distance.
The other main entertainment we focus on for them is walking up a hill to watch and photograph the sunset…kinda Uluru Sunset/Sunrise moment. We tend to do this mid-stay and encourage them to go back there again. They all become excited about this!! I am sure there is a place on your property for quiet reflection.
I also let me know when I first meet them and am showing them around that "in a nice way" that I enjoy their company and chatting but don't be upset if I have to leave the table at 8pm as I am studying. For me, it takes away the awkwardness of people expecting you to be there all night or finding a way to say goodnight. And gives me time to actually study, look things up, get some personal time, etc.
Maybe in your intro with them, say upfront that you have meal planned for the week and based on distance to the shops you have done the weekly shop…at least that way it makes them think for a moment.
With regard to the ring up kinda WWOOFer…we haven't had any and only take WWOOFers who can manage their time and do some planning… For our personalities, I need structure and time to plan their activities and I need to feel confident they are wanting to work, rather than just find free lodgings.
Hope this helps and other hosts provide words of wisdom.