February 22, 2018 at 12:49 pm
#34425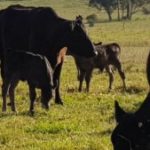 Lisa and Brad
Participant
Hi
The 10 or so WWOOFers we have hosted thus far we have only had 1 cancellation with a week's notice.
We start a an email dialogue with them and send a template of information setting out expectations. And like the earlier response – if their profile is blank we suggest they fill it in before we discuss things further. This then seems to weed out the ones looking for a free ride. If they respond after I send the standard information they tend to arrive on time.
I also have now narrowed down that I only collect to meet the bus in the afternoon. We also start to let them know its us that is choosing them over others and kind of give them a feeling of vying for a space, rather than just being available. We can't accept last minute arrivals – too difficult to plan and organise for our competing needs.
We also say we are running a business and want to be able to leave positive feedback on their profile so they can find other WWOOFing opportunities.
Possibly if we get a pattern of cancellations we would add to our template, "that if they cancel within a certain timefame or be a no show we will leave a 0 star review on their profile" – as yes, as hosts, we understand we are meal prepping, activity prepping and making amendments to our general commitments when we accept a WWOOFer. In my mind its very much a 2 way street.
Lisa and Brad