December 12, 2017 at 7:18 am
#32722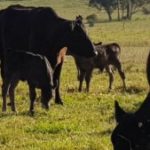 Lisa and Brad
Participant
That's so funny….our first WWOOFers arrive on Friday. We've had some great help from Fiona at Orange so let's kick off and see how it goes. Think I will keep going with weeding out the non-starters.
You are way too gracious with the Expresso machine..we're instant coffee option only.
By the way, send us down some of that Smoked Salmon, with the big black hole of farm life I've forgotten what it tastes like!!
Will be interesting to hear of other hosts memorable quotes. Lisa and Brad