Meet Craig and Joanne Haslam who have been WWOOF Australia Hosts for 15 years!
They live on Coodlie Park Farm Retreat which is located on South Australia's beautiful and wild Eyre Peninsula, their property is a 3000-acre rural property with 2000 acres of cropping and grazing grounds. They love "our backyard" here on South Australia's wild and wonderful Eyre Peninsula and for the past 18 years we have called Coodlie Park home.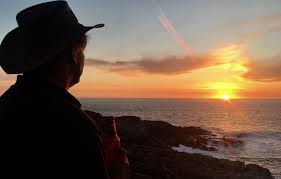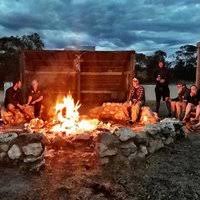 Environmental sustainability for them is a way of life.  They have been planting trees on their property for the last 18 years, long before it became fashionable to use it as a business ethic. They are whole heartedly committed to the preservation of their natural environment for generations to come.  They were very conscious of the impact their businesses was having on the environment and in 2001 developed an Environmental Program which has seen them become the only company in Australia that offsets its carbon footprint internally.
Some of their environmental practices include:
100% carbon neutral business
Eco Tourism Australia Accredited
Native seed collection – seeds are collected from their property prepared and then direct seeded back onto the property. On their property in 2016 they direct seeded 500 acres of native trees and bush land.
Plant 1.2 hectares of native vegetation on their property, each year with one third of the property being set aside for environmental rehabilitation.
Climate action certified as a 'Climate Change Innovators'
They have extensive knowledge on native plants and animals, indigenous culture and eco-tourism and will share this with their Guests/WWOOFers.
Environmental sustainability is deeply engrained into their culture and they are certified members of  WWOOF Australia.  Craig and Joanne love to welcome international and domestic travelers who share a responsible travel passion to their property as WWOOFers, giving them the opportunity to experience life on an outback farm while they offset their own travel footprint.
So what WWOOFers do for them:
Volunteer about 6 hours a day during a range of things from tree planting, native seed collection, stone wall preservation, fencing, general farm chores, painting, gardening, cleaning and maintenance.
On arrival they sit down with you and work out what interests, ideas and passions you have so we can map out a plan of action.  They want everyone to leave having had a super positive experience as a volunteer at Coodlie Park Farm Retreat.
What does Craig, Joanne and family offer you when you WWOOF with them?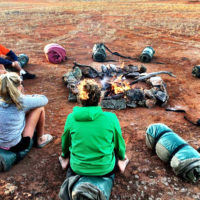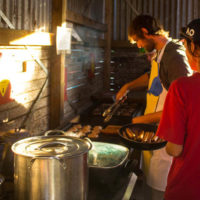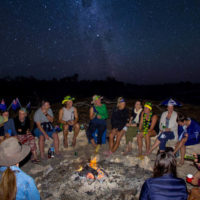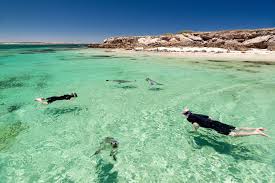 A new Aussie family that wants you to have an amazing experience
Private room accommodation with shared facilities
3 home cooked meals a day and the rest
Learn about the Eyre Peninsula and Australia
Good karma
The amazing experience of living and working on real Aussie outback farm with access to a private beach and abundant native wildlife.
Meet lots of other traveler's who are stopping through on our Nullarbor Traveler adventure tours.
Check out this great article written by WWOOFer Christine Merrrill http://www.cestchristine.com/2012/01/city-girl-works-on-farm-a-week-wwoofing-at-coodlie-park/