January 11, 2018 at 9:41 pm
#33480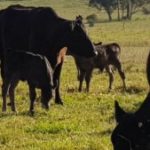 Lisa and Brad
Participant
Possibly this is a good question to put to Hosts and WWOOFers to respond to.
You may find that potential WWOOFers use the map search to work out whether they should join. Maybe the better plan is help hosts use the location setting in a better way.
If contact details are already restricted there is a very distant chance of anyone just arriving out of the blue at your property. I think its worth asking for feedback rather than racing to a decision without much data to work out whether its the best long term decision.
We had a discussion yesterday and he is looking into making the map searches member only too, the public can do list searches to see how many hosts in any area they are interested in but we think it would be far better for the map searches to be member only if possible.
cheers