January 10, 2018 at 11:28 am
#33413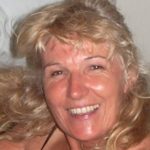 Veronica Martin
Participant
OMG! What the hell!!
That should be the first thing that should be on this website then, in big letters "THIS SITE IS NOT SECURE AND ALL YOUR INFO IS OPEN FOR THE WORLD TO SEE SO BE CAREFUL WHAT YOU WRITE"
This is very bad
I'm shocked actually.
I'll be calling the office right now
What a bummer.