January 8, 2018 at 1:15 pm
#33359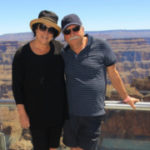 Louise Breccione-Mattucci
Participant
hi Alison and George,
you might want to consider Romsey, Vic 1 hour north of Melbourne. We can offer you a self contained cottage in exchange for help on our property with both gardening, building chook yards and landscaping.
take a look at our profile and give us a call if you are interested.
louise
0405146961