January 2, 2018 at 1:37 pm
#33212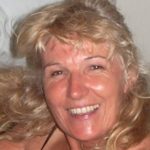 Veronica Martin
Participant
Dear Alison,
From now until 12 Feb I can welcome you to Magical Maleny in the green rolling hills, hinterland of the Sunshine Coast in South East Queensland just 40 mins from the all the beautiful beaches. This is a stunning area to visit, with spectacular scenery looking over the coastline and the Glass House Mountains. The weather is usually fantastic most of the time, the water is warm, perfect for swimming and everyone is very happy because they live in such a wonderful place.
You'll love your accommodation in the "Pool House" and you'll enjoy a variety of activities around our 7 acres property, helping to create and maintain this special place.
Then there is a whole rave about Maleny but more about that later if you are coming this way…
However, summer is the best time to be in Tassie so I do recommend you go there, it is really beautiful, small and quaint, very English so you will love it.
I will be in Hobart and the Huon Valley for a month Feb/March so I can find you a spot down there if you like. Let me know how you have gone with your plans so far and if you still need to get a place sorted.
Where have you been living since you arrived?
Regards Veronica