December 12, 2017 at 8:55 pm
#32787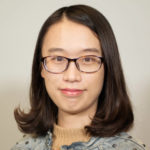 Yushuang Gong
Participant
Hi Graham and Ann-Heather White,
I'm a girl from China, you can call me Grace. Currently, I live in Calton and study my master degree. As I just finished my volunteer work in consulting service, I'm planning to spend some time on a farm. I think I can start from 17 December to 23 December, or we can discuss the time.
I have to admit that seldom do I have a chance to work on a farm (this is actually my first time, I'm lacking experience), but I'm always keen to learn and work efficiently.
Looking forward to your reply.
Kind regards,
Yushuang Gong