November 11, 2017 at 6:16 am
#31791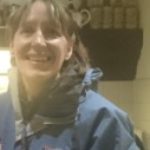 Patricia Bullen
Participant
When I am typing messages to hosts and hit the return key to create a new paragraph the message sends… this isn't good. I have sent so many half messages.
I read the reply from the webmaster above who explained this by saying it was a chat messaging system which is why this was set up. In reality it is NOT a chat messaging system. A chat messaging system is when two people are online at once and are chatting spontaneously backwards and forwards. It means that both people would know that the other person was online and available to speak before starting a conversation.
It is quite obvious that on the Wwoof website what is actually happening is that people are sending messages/mails to each other and waiting hours/days for a response. I think it would be better to remove this 'return and send' function. As a Woofer I am trying to present a good impression of myself by providing digestible pieces of information by using paragraphs and not sending half messages. It is absolutely an automatic process for everyone who uses computers to hit the return key to create a new paragraph. It is automatic to typing and to try to get people to stop doing isn't going to happen… sorry.
I appreciate you are trying to make Wwoof better through this website and that is great. But as a Wwoofer I totally feel like giving up. It is so unuseable. Sorry 🙁
So, far I have posted a message on the forum stating my availability and have sent many messages to hosts. I have had no responses. At first they were all personalised but I cannot do this anymore as it is too time consuming when I am not getting any responses.
My main issue is that when conducting a search you cannot go back to search results after looking closer at a profile. You have to do a new search every single time, going through the same slow steps and slow page reloads just to get to the information you already had before, and then you have to do it all over again, and again, and again…
Please, please change this as quickly as possible, please….