December 12, 2017 at 4:30 pm
#32773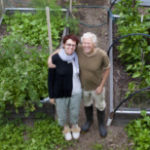 Tess and Lloyd
Participant
Dear WWOOF
the short answer to your question is "Not good at all".
I have just been trying to search for wwoofers' profiles by their number, their name etc to no result.
It is so slow, and clunky! Especially the search section.
I am at wit's end to try and make it work for me. How much time wasted….
Surely an International organisation can do better than this. On the positive side, it is certainly better than the previous system, and we are getting a lot more wwoofers communicating with us. Hopefully the site is still a work in progress, so please keep tweaking the site to improve it, do not leave it as is, or I will have a meltdown.