November 29, 2017 at 11:54 am
#32399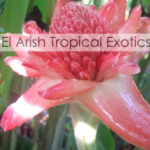 QT096
Participant
I've actually directed them to contact us through our webpage until communication is sorted out. I've also heard it's not operating well in some browsers.
In all fairness to hosts that have not signed on, the "Launch" was pretty low key. In general, the newsletter has been fairly inconsistent over the years and I can easily see hosts that don't have a dedicated "wwoof" email losing track of the email sent.
There is no information in the "this isn't a launch email" or any of the previous newsletters to let hosts know that their details aren't in search as host details had been automatically listed in the app (or maybe they hadn't been listed in the app I don't use a mobile phone so wouldn't know). I think some hosts see profiles as optional and don't realize how important they are.
I was at a Rare Fruits Christmas lunch the other day where my neighbor was encouraging another host to set up a profile on the website, it'll just take time for all the bushies to get around to it. In the meantime enjoy the excessive amounts of woofers being pushed our way because there are no other hosts listed in the area. My neighbor host is over the moon 🙂
Ann