November 11, 2017 at 4:43 am
#31788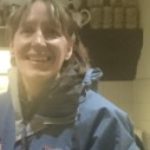 Patricia Bullen
Participant
Hi – I am new to Woofing and although the website looks nice it is not very useable when searching for hosts.
I do a search for hosts and a selction appears. I then go into the profile for one of the hosts and when I have finished reading and click on back it does not take me back to the search results but to the new search starting point. This is very frustrating and making the whole process super slow and cumbersome. I am very disappointed and feel like giving up.
I am not very happy with my Wwoofing experience so far. I have also emailed many hosts but have not had one single response from anyone. Is this programme really fuctioning effectively?
Many Thanks
Patricia