November 2, 2017 at 4:04 am
#31416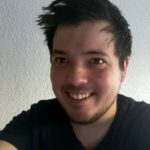 Amaury ROUSSEL
Participant
Hello,
I'd like to answer to your post from today. I think the description of your farm is wonderfull and I really enjoy the family spirit of your message.
Just to introduce myself : I was a student until now and I was studying "corporate social responsability". Thus before to get a job I want to travel helping an ethical farm. I want to live that expérience in Australia because a lot of people tells me about the kindness of Australians.
So, if you agree, I'd delighted to start a conversation with you, to see if I can correspond to your farm and your family.